Roller Standard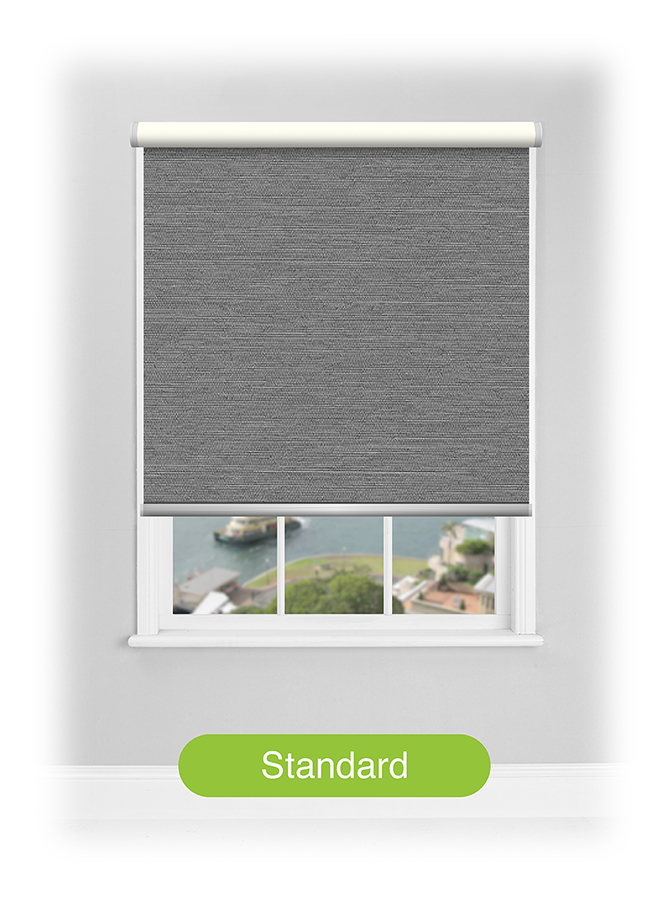 Standard Roller Blinds
Standard Roller Blinds have been the go to product for many years due to their simple, minimalistic look that so easily transforms any living space into your own personalised 'zone'. At Eblinds Australia, we have literally hundreds of fabrics to choose from, ranging in styles and finishes to satisfy any budget, take your time to look through all of the options, you're bound to find something to suit your project.
Blockout Standard Roller Blinds
The perfect choice for bedrooms, home theatres or any room that requires darkness, blockout blinds prevent light coming through the cloth so you can create a cosy escape, prevent glares on your TV or computer screens or just ensure a solid night's sleep. Note : A certain amount of light bleed should be expected through the side, top and bottom openings of the blind.


Light Filtering Standard Roller Blinds
Our light filtering option allows you to protect your privacy while still enjoying the benefit of light penetration through your window treatment. The degree of light penetration is determined by the colour of the cloth, giving you the flexibility to control how much light is filtered.
Sunscreen Standard Roller Blinds
For solar protection, energy efficiency and total daytime privacy, sunscreen roller blinds effectively block out the suns rays into your home without hindering your view of the outdoors. We offer a range of sunscreen fabrics online that can easily be coordinated with other window treatments to give you a stylish yet practical solution.