Roman Classic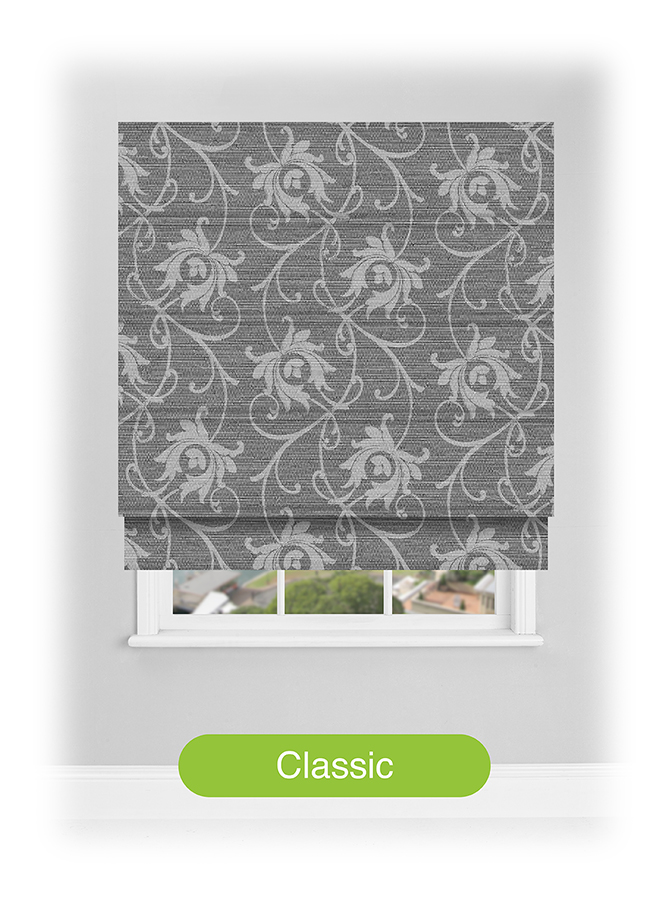 Classic Standard Roman Blinds
As the name suggests, when thinking of Roman Blinds - the Classic Standard is the one that started it all. The Classic as it is known has been the number one choice for descerning decorators for centuries and is perfectly suited to both castle and cottage alike.


Classic Swag Base Roman Blinds
Often referred to as a Drape Base, the Swag Base is manufactured exactly as the Classic but with a softer folded base hem giving the illusion of a softer fuller blind being in the partially raised positon at all times.

The factory allowance for the Swag / Drape base is + 150mm to the base of the blind. Please deduct 150mm from your measurement if the blind is going to the floor or a sill. Note: 150mm is approximate as all fabrics behave differently.